Esoterica: The Lake Man -- The Legend of Lilith -- Spirits and Ouija Boards
The Lake Man
This happened one night when I was about ten years old, around 1996. I am currently 26 years old, but I remember this night vividly. We had just arrived to Warsaw, Indiana to visit all of our family members, which consisted of my aunts, uncles, and cousins. My aunt and uncles' house is in the middle of the woods, where the closest gas station would take at least ten minutes to drive to.
I have always thought their house was very creepy, but I never had any reasons to justify why I felt this way. By their house, about fifty feet away, was a lake where we used to going fishing when I was very young. After visiting with my family for about two hours, all of the adults decided that they wanted to go to a fancy restaurant and eat while the younger side of the family, including me, wanted to stay home and play videogames because it was very rare when we were able to see each other.
All of the adults agreed that I was old enough to look after all of them, so they allowed us to stay behind. After about an hour of playing video games with my cousins, I realized that I hadn't taken a shower all day because of the long drive to get to Indiana, so I decided to get cleaned up.
After grabbing fresh clothes out of my bag, I told all of my cousins to stay in the room until I got back because I was responsible for them. I went into the bathroom and turned on the shower and was waiting for the water to get hot.
This bathroom was one of the weirdest bathrooms I had ever seen. Inside of the shower, there was a window that had a perfect view of the lake. Near the window, there was a large air conditioner. After the water had gotten warm enough, I entered the shower and just stood their for about ten minutes because it felt so good. This is where my night turned terrifying.
As I was taking a shower, in the corner of my eye I saw something move. I had that feeling that someone or something was watching me through the window. The hot water was steaming up the window so I really couldn't see out of it. I took my hand and I wiped the steam off of the window. What I saw made my drop my washcloth and made me freeze.
I saw what looked like a man that was about seven feet tall, with long hair, standing by the air conditioner right next to the window that led to the shower. I couldn't move a muscle. The man had very long hair which covered his face. He also had long fingers, and his nails looked like they hadn't been cut or cleaned for ages.
His skin was the dark yellow color, the kind of yellow you see when you mix brown and yellow together. His eyes were a normal looking shade of brown. He was just standing there holding something watching me as I took a shower. I couldn't figure out what is was but it looked like a flask because he was taking sips out of it.
As he stood there, I was scared out of my mind, but all I could think about was my cousins' safety and that I need to get to them. After about two minutes, the man got really close to the window and started to smile. His teeth were as disgusting as his fingernails.
To this day, I still can remember his face as if it had happened yesterday. After he looked at me for about 30 seconds with his face pressed against the glass, he backed away and just sat on the air conditioner, drinking whatever it was in his hand, staring at me like I was the only thing that existed in the world.
The only thing I could hear was his laughter and the water hitting my back from the showerhead. I slowly used my left hand, which he couldn't see, to grab the towel off of the rack. I quickly threw the towel over the window to hinder his view of me and the bathroom. I quickly ran into the room where my cousins were with just my towel on, and quickly told them to get out of the room and go to the back room and lock the door.
The back room was the farthest away from the bathroom and was one of the few doors in the house that had a lock. After they all ran in the room, I got the phone and called 911. I told them that a man was watching me through the window and I was scared. They said they would be there as soon as they could.
After getting off the phone with 911, I reluctantly went back into the bathroom. I slowly took the towel off the window and to my horror, the man was still there. But he wasn't near my window or on my air conditioner, he was near the lake behind the house. He stared at me for about a minute longer, with a malicious smirk on his face.
By this point, I was terrified, but I knew my cousins were safe. Then, like he was being controlled or something, he quickly did a 180 degree turn and walked straight into the lake, his body descending until I could only see the top of his head, then nothing. He was gone in a second. I could not believe my eyes. This only made me more terrified. I had just watched a man walk right into the lake like it was his home. I figured he would come back up after a minute or so. After five minutes, he never came back up.
To this day, I can't explain it. The police came right after that. They searched the area and found nothing. I have never been more terrified since. -
Witness statement
Indiana Ghost Folklore
Strange Indiana Monsters
**********
The Legend of Lilith - Demon and Vampire
This myth begins at the very creation of man and of Lilith (the first woman created for Adam).
So God created man and woman in his own image and blessed them. Many have made her a model for feminism, because when Adam would not relent in his domination of her, she grew so angry that she uttered the Holy name of God and vanished.
God then had to make Eve for Adam, making her of his rib bone, so that she would be attached to him and not leave as Lilith had done.
Here, Lilith went out to the Red Sea, where she made a bargain with the Angels and she was allowed to stay out on her own, as a witch, and MOTHER OF ALL DEMONS.
Cain was the first born son of Adam and Eve. He was banished, with a mark, from the land of his parents because he killed his brother Abel in a jealous rage. He was cursed by God and was forced to stalk the fringes of civilization, fearful of the sun and ravenous for blood, as he was refused by nature for fruits and vegetables.
According to vampire legend, Cain wandered until he found Lilith by the Red sea. She took him in and showed him the power of blood. (The Tree of life represented in blood, and thus why drinking blood / being a vampire is such a big deal in a religious context).
From Cain and Lilith came a host of demons and vampires in vague myths. Lilith taught Cain many things, including how to use his blood to evoke mystic powers and how to create others of his kind. At first Cain refused to beget, believing it was wrong to curse the world with others of his kind. But eventually he grew lonely and brought three others into the Vampiric fold. These three in turn begot 13 more.
Cain outraged by this behavior, forbade the creation of any more progeny. Gathering his children and grandchildren to him Cain built a great city – The first city in the world – where vampires and mortals coexisted in peace.
Finally the city was overthrown – some say a natural disaster was the cause; others that a spurned child's vengeful sorcery precipitated the cataclysm. Cain vanished into the wastes, never to be heard from again.
Three vampires of the second generation likewise disappeared into the mists of legends, and the children and grandchildren became the true vampires. -
supernaturalwiki.com / gnosis.org
The Book of Lilith
Lilith the First Eve
**********
The Lost Grave of Paine
Failure to mark the resting-places of great men and to indicate the scenes of their deeds has led to misunderstanding and confusion among those who discover a regard for history and tradition in this practical age. Robert Fulton, who made steam navigation possible, lies in an unmarked tomb in the yard of Trinity Church—the richest church in America. The stone erected to show where Andre was hanged was destroyed by a cheap patriot, who thought it represented a compliment to the spy. The spot where Alexander Hamilton was shot in the duel by Aaron Burr is known to few and will soon be forgotten. It was not until a century of obloquy had been heaped on the memory of Thomas Paine that his once enemies were brought to know him as a statesman of integrity, a philanthropist, and philosopher. His deistic religion, proclaimed in "The Age of Reason," is unfortunately no whit more independent than is preached in dozens of pulpits to-day. He died ripe in honors, despite his want of creed, and his mortal part was buried in New Rochelle, New York, under a large walnut-tree in a hay-field. Some years later his friends removed the body to a new grave in higher ground, and placed over it a monument that the opponents of his principles quickly hacked to pieces. Around the original grave there still remains a part of the old inclosure, and it was proposed to erect a suitable memorial—the Hudson and its Hills the spot, but the owner of the tract would neither give nor sell an inch of his land for the purpose of doing honor to the man. Some doubt has already been expressed as to whether the grave is beneath the monument or in the inclosure; and it is also asserted that Paine's ghost appears at intervals, hovering in the air between the two burial-places, or flitting back and forth from one to the other, lamenting the forgetfulness of men and wailing, "Where is my grave? I have lost my grave!" -
Myths and Legends of Our Own Land
Thomas Paine : Collected Writings : Common Sense / The Crisis / Rights of Man / The Age of Reason / Pamphlets, Articles, and Letters (Library of America)
**********
Mexico: Of Spirits and Ouija Boards
By
Scott Corrales
- A man is elected to the highest office of the land. He is a noble-spirited reformer from a wealthy family, vegetarian and given to such strict celibacy that he will never have a family with his own wife. Some might term his ideals as outrageously "new age". Sessions are formally held for the president to contact the spirit of departed first executives for advice; there is also talk of channeling going on at the presidential palace.
The foregoing paragraph might serve as a blurb for a political novel in which the idealistic elected official comes to a sticky end due to his questing spirit. But this situation actually took place – not in the new age minded Eighties, but in the first decade of the 20th century, when Francisco I. Madero, an avowed spiritist, became president of Mexico after the 1910 revolution.
Young Francisco's idealism had been such that his family always thought he was destined for the priesthood. Having gone to France to further his education, however, he promptly fell into the embrace of the intellectual and esoteric trends of the time. Allan Kardec's works on spiritism were widely circulated, hermetic and Gnostic associations were rife, and the works of Camile Flammarion and the occultist Papus (Gerard Encausse) were widely circulated. Upon returning to San Pedro de las Colonias in the northern Mexican state of Coahuila, Madero established the Sociedad de Estudios Psíquicos (Society for Psychic Research) and served as its main trance medium and amanuensis. In 1907, the spirit guide known as "José" advised those present at a séance that "a great crusade for democracy" lay ahead for Madero. The rest is history, as they say.
Séances had been held in ultra-catholic Mexico since the 1870s, but the Ouija board, patented by Elijah Bond in 1890, represented a new and unfamiliar source of communication with the departed.
In the early 1980s, a Mexican priest received an anguished phone call from a young man living in Mexico City's Popotla District. The youth begged the padre to come to his house, where "something evil" was taking place. The address – given as number 51 Cañitas Street – would become a landmark address in the study of the paranormal. The priest gave the desperate caller a bit of advice: to place an open Bible at the entrance to the home. On the following day, the residents of the house discovered to their horror that the holy book "was weeping blood", according to statements. Worse yet – at the time this event was discovered, the priest who offered the advice stumbled on the steps of his church and broke his neck.
According to the story, the Amityville-like ordeal at 51 Cañitas began with a simple Ouija board session, leading to ghostly apparitions, oppression and even obsession. The story became known thanks to Carlos Trejo, a researcher who was at the center of the Ouija sessions held at that location.
The session held in 1982 started out as a gag between friends, although the querent who set the events in motion was none other than Norma Trejo – the researcher's sister – who asked the board about a former boyfriend, supposedly killed in an accident. The planchette swiveled around, spelling out: Siempre estoy contigo, y ahora me encuentro dentro de Manuel (I am always with you, and now I'm inside Manuel). Manuel, Norma's current boyfriend, began to contort, his body twisting into impossible postures to everyone's horror.
The events set off by the Ouija session sent those present into a "twilight zone" worthy of contemporary Hollywood horror films involving unwary teenagers. A dark presence had seized the home at 51 Cañitas, turning it into a house of horrors in which poltergeist manifestations took turns with demonic obsession. The dark force that caused Manuel to twist into strange and fearsome shapes was driving him mad, while temperatures dropped, friends and relatives experienced possession episodes in which they spoke with strange voices, and objects lurched from one part of the floor to another.
Perhaps the most terrifying incident involved a hooded, taloned figure that appeared in the dark, trying to reach Norma. It would haunt the hallways and the rooms occupied the younger members of the Trejo family. The improbable and frightening manifestations would vanish with a mist that would hang in the air after it was gone.
According to the story, the Ouija session at Cañitas Street claimed an incredible fourteen lives: first among them, the priest – Padre Tomás – who died upon recommending the use of the Bible. He was followed by Manuel, possessed by the entity, who would die in a car crash with his family; another session-goer died of a bullet-wound during a bar fight; Sofía Trejo, Carlos's spouse, died of a brain tumor. The list goes on to a tally of fourteen lives supposedly lost to a paranormal incident that began in May 1982.
Accused of being a hoaxer by some, Trejo still lives on the property that claimed the lives of his loved ones and has written books on the subject. A motion picture – Cañitas – opened on March 30, 2007. The film by Julio Cesar Estrada and starring Armando Hernández as Trejo, was panned by critics (http://www.imdb.com/title/tt0491534/)
According to Trejo -- seeing that even an exorcism of the property had failed, resulting in a shower of exploding glass windows – the family conducted its own research, discovering that the house had been built on the ancient boneyard of a 16th century monastic order "involved with the Inquisition". This opens other avenues of inquiry.
Far from circumscribed to Europe, the Spanish Inquisition (a source of humor to fans of Monty Python) was very active in its colonial possessions, having been established in Mexico City 1571 by Pedro Moya de Contreras, the High Inquisitor of New Spain. Following the cruel and bloodthirsty code set down by Torquemada, the Mexican Inquisition freely employed torture and confiscation of assets to achieve its purposes. Could the hooded and clawed figure have been, indeed, the spirit of one of these torturers, or one of its victims?
The house at 51 Cañitas is located in the city's Popotla District, one of the oldest, having been part of Aztec Tenochtitlán. In the year 1598, a prison belonging to the Inquisition was built in this general area at the orders of Alonso de Peralta, which also contained a chapel used by religious devotions by the Holy Office, containing portraits of Saint Ildefonsus and Saints Peter and Paul. An inscription can still be found at 5 Perpetua Street which reads: "Under the rule of His Excellency the Count of Monterrey, the Honorable Don Alonso de Peralta who alone attends the court of Inquisition of Mexico City, with his chief architect being Baltazar Mexia, brought water to this building on 8 November 1598" – referring to a supply of potable water channeled in from a nearby spring.
This "secret prison" – a place of horror and torment – is also mentioned in the writings of Artemio del Valle Arizpe, the official chronicler of Mexico City in the 1920s. "In the courtyard of the orange trees, and under the series of dungeons in its southern section, lies an underground vault that has been seen by a few [...]. These vaults were explored years ago by General Miguel Miramón, Dr. José Lobato and my father, when they were youths. What purpose did they serve? We do not know. Some, filled with fear, have turned them into the site of mysterious scenes..."
As from the 18th century, the Mexican Inquisition was headquartered in the contemporary Palace of Medicine, built in 1732 at Plaza Santo Domingo, where it still stands to this day (http://www.ciudadmexico.com.mx/atractivos/imagenes/palacio_medicina.jpg). Restoration of its cells is ongoing. The original buildings and outlying structures may, as Carlos Trejo suggests, have been in the area occupied by 51 Cañitas and other dwellings.
*A special thanks to Scott Corrales of Inexplicata for allowing me to post this article...Lon
***********
Paranormal Rochester Cemetary
Scariest Poltergeist Activity
The Mysterious Old Woman
Sign up for free email delivery of the Spirit Rescue International newsletter / blog
Video: Haunted Earth - The Evil Within
Ghosts at Sea
What is a demon? Part 3: Essence and Character
Earth Day jaunt through haunted parks
Evidence from the Séance Room
Parents' Story of After-Death Communications with Daughter
Unreal Estate
Black-Eyed People in Hawaii
Ghost in the hallway video
Crow: Harbinger of Death
What's the best camera for catching orbs?
THE LAZARUS MIRACLE IN AKURE: How 67-year old grandma resurrected after 12 days
Chickpeas, Menstrual Blood and Witchcraft
Join the Spirit Rescue International Facebook group
Near Death, Explained
Police to be given specialist training to help child victims of 'witchcraft' beliefs
Angela pleads for help in 'poltergeist' nightmare
Animals and Ghosts
Are pet psychics real?
Spirit Rescue International™
Providing no-cost professional spiritual help, personal support and guidance
Take the first step towards genuine peace of mind
---------------
Sign up for the
Spirit Rescue International Newsletter
The Spirit Rescue International™ Haunted Help Forum
Discussion of paranormal and spiritual phenomena,
including peer support for those with questions or concerns

*Join Our Group On Facebook*
Join Eric Altman and Lon Strickler
*LIVE*
each Sunday at 8 PM ET as we go
Beyond the Edge!
--> Buy official 'Beyond the Edge Radio' gear <--
Help keep 'Phantoms and Monsters' free for all readers!
ANOMALIST BOOKS
Works on maverick science, unexplained mysteries, unorthodox theories, strange talents, and unexpected discoveries. Please check out their excellent and diverse catalog
"The latest news from beyond the mainstream"
Join Ben & Aaron for their weekly podcasts!
Check out Mysterious Universe Plus+ all access format!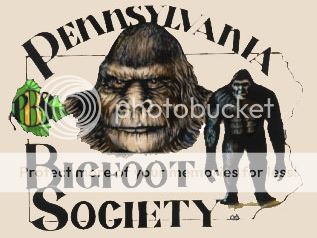 Click to submit a sighting report or encounter

Have you been looking for a great gift?
Free shipping - Bonded dealer - PCI certified
Labels: esoteric, Esoterica, ghosts, history, paranormal, spirits
Have you had a close encounter or witnessed something unusual?
Send us an email
Receive notice of each 'Phantoms and Monsters' post in real time!
Go to Phantoms and Monsters - NetworkBlogs and sign up
It's free!
Click here for this week's entertaining podcast
Add 'Beyond The Edge' Radio to your playlist!