Exorcist Expertise Sought After Saskatoon 'Possession'
A case of what is being called possible demonic possession in Saskatoon has prompted local church officials to consider the need for an exorcist.
CBC News spoke with a Catholic priest involved in the case, which arose in March, and agreed not to identify participants in order to protect their privacy.
According to church officials, a priest was called to a Saskatoon home by a woman who said her uncle showed signs of being possessed by the devil. The woman believed a priest's blessing could help the distraught man.
At the home, the priest encountered a shirtless middle-aged man, slouched on a couch and holding his head in his hands.
The man had used a sharp instrument to carve the word Hell on his chest.
When the priest entered the room, the man spoke in the third person, saying "He belongs to me. Get out of here," using a strange voice.
The priest told CBC News that he had never seen anything like this and was concerned enough to call police, for safety reasons.
He said he then blessed the man, saying he belonged to the good side, to Jesus. With that, the man's voice returned to normal for a short time.
Not a formal exorcism
The unusual voice returned when police arrived, and the priest continued to bless the man until he resumed a more normal composure.
CBC News followed up on the incident to learn if an exorcism had been performed, but church officials said a formal exorcism did not happen.
Bishop Don Bolen explained that the ritual of exorcism is a very structured exercise. He said it was not clear if the Saskatoon man was possessed or experiencing a mental breakdown.
"I would think there are perhaps more stories about exorcisms in Hollywood than there are on the ground," Bolen said. "But the Catholic Church teaches that there is a force of darkness, and that God is stronger than that darkness."
Church leaders in Saskatoon have been considering whether Saskatoon needs a trained exorcist.
The last person in the city with formal training, Rev. Joseph Bisztyo, retired in 2003.
Nor does the Regina archdiocese have an exorcist, so Bolen said they are looking to other locations.
"We're kind of looking at what the diocese of Calgary does — they have a special commission for spiritual discernment," Bolen said.
He explained that the commission meets with people connected to a possible possession, "to ask whether there's some kind of psychological or psychiatric explanation to a situation," he said, adding the commission is also open to the possibility of demonic possession."
Catholics are not the only ones examining what to do when presented with possible cases of possession.
The 'work of the devil'
Anglican priest Colin Clay, who has worked with Bisztyo, told CBC News the topic of exorcism touches on questions that go back centuries.
The issues revolve around the nature of evil and how to respond to people who claim they have the devil in them.
"The churches have to respond," Clay said. "And they'll either do it by saying — some churches will say — 'Well that's the devil, and the devil is at work in the world and we've got to deal with it,' or the churches will say, 'Well there's certainly evil in the world, whether there's an actual Satan or devil, there's certainly evil in the world, and it has a terrible effect on people's lives,' and so we've got to respond to it."
Clay said he does not dismiss how evil can affect people.
"I take evil very, very seriously," Clay said. "I take the effect that it has on people very seriously, but I don't think that there's any quick fix. The word exorcism worries me a little bit, because it's been given a Hollywood sort of flavour to it, and it's not as simple as that. You don't just say you've got the devil, I'm going to drive it out."
Like the bishop, Clay advocates a measured approach to dealing with claims of possession. -
THP
Deliver Us From Evil: A Guide To Spiritual Warfare And Exorcism
**********
New Jersey couple sues, claiming rented house is haunted
A New Jersey couple is suing the landlord of their three-bedroom ranch house in Toms River, claiming it's haunted, the Asbury Park Press reports.
Josue Chinchilla, 37, and Michele Callan, 36, fled the house in March after staying only one week and want their $2,250 security deposit back.
They claim they had to endure a series of "paranormal activity" at the house, including lights that switch on and off by themselves, clothes and towels mysteriously ejected from closets, unintelligible whispering, footsteps in the kitchen and a mysterious force tugging at bedsheets during the night.
A hearing before Judge Steven F. Nemeth is expected at the end of April, Press reporter Erik Larsen writes.
Backing up their claim is Marianne Brigando, co-founder of NJ Paranormal Investigators of Old Bridge, who tells the newspaper that their investigation show that the house is the site of an active or intelligent haunting, one level above a residual (!) haunting.
A pastor, Terence Sullivan of the Element Church in North Brunswick, who has counseled the family through the ordeal and even blessed the house, has concluded that the house has been subjected to a "demonic possession," the Press reports.
In response, orthodonist Dr. Richard Lopez, who owns the house, has filed a countersuit charging that the couple is using the specter of paranormal activity as a cover for personal financial troubles. In short, he claims they can't afford the place and want their money back.
Moreover, his attorney says no one has ever claimed before that the house is spooked.
Callan counters by saying she would not have plunked down $4,000 for the deposit and rent just to pick up and leave seven days later unless something serious was going on.
"I would not have hired a moving truck, packed and unpacked, had my mother take off time from work to watch the kids," she tells the newspaper. "The whole idea was to get a nice, big home for the kids ... But there's no way I'm going back there."
The couple claim their lives would be in mortal danger if they attempted to move back into the house. The ordeal also has taken a toll on Chinchilla's health, they say. He was briefly hospitalized for panic attacks associated with his experiences inside the home, the newspaper reports.
In 1976, George and Kathy Lutz stirred up similar skepticism over their motives when they claimed that supernatural forces drove them from their new home in Amityville, N.Y., after 28 days.
A book about their experiences entitled, The Amityville Horror, was later turned into a 1979 movie starring James Brolin and Margot Kidder. -
The Amityville Horror
Where was that movie filmed? In Toms River, N.J.
Coincidence? -
usatoday
**********
Egypt teen cries tears of blood, says touched by jinn
An 18-year-old Egyptian girl who shed 'blood tears' claimed she had been touched by jinn, which are ghosts and spirits popular in Upper Egyptian folklore.
According to a report in the Arabic language quotidian, Sabea'a, a girl named Dawa'a appeared on Al Nahar Television, to share her experience.
She said she had been touched by tribe of about one-thousand jinn.
Amr Al-Laithi, a Muslim scholar, recited verses from Qur'an as the teenager fell unconscious. When she woke up after about 20 minutes, she claimed she could not remember anything but was suffering an intense headache.
The Muslim scholar explained that the jinn in this case, thankfully, were merely an external influence on the girl. And that this was because there was no change in her voice, and too, that she did she suffer from physical convulsions.
Those frightening symptoms, he asserted, are only seen in cases when jinn are internal and the victim has succumbed to total control.
Neither person was available for comment at press time.
Nor did the jinn offer a motive in their attempt to seize the girl. -
bikyamasr
The Vengeful Djinn: Unveiling the Hidden Agenda of Genies
**********
Experts confounded by the 'ghost' of Guildford
Through the low light borne from a thick swathe of fog wrapping itself around The Mount, a featureless figure stands on the path – could this be a genuine photograph of a ghost captured in Guildford, or is it a mere trick of the light?
Amateur photographer, Mark Baker, 37, who took the picture has no idea, but does think it strange the series of pictures he took last week when trying out a new camera timer appeared to show a white form when he downloaded them.
Mark, who was sitting in his van, using his new equipment when he took the photos, said: "I have just got a new timer for my camera and wanted to get some photos of the fog lifting – so my camera was just taking pictures.
"It was not until I got home and was downloading, I noticed it," he said, adamant he had not digitally altered the image in any way. "The black specks are dirt on the windscreen of my van, but the image is way past that."
The Mount is the highest point to be seen from Guildford town centre and is where the town's executions would be carried out in view of the High Street. Halfway up the hill is the Mount Cemetery, where Alice in Wonderland author, Lewis Carroll, is buried.
Philip Hutchinson, who runs the Ghost Tour of Guildford, also sits on the council of the Ghost Club – one of the world's oldest organisations associated with psychical research, said he was intrigued by the shot.
"I do not think it is fake," he said. "It is not the sort of photo I was expecting, almost always they are illuminated bits of dust on the flash – this is something very different."
Mr Hutchinson said the only sightings he had heard related to The Mount previously came from council workers at Henley Fort who claimed to have seen a man walking his dog disappear before their eyes.
"This is one of the best ghost photographs I have seen for some time, however, I think it is an amazing trick of the light, although that does not mean I am convinced – it is symmetrical and has about the height and dimensions of a human form."
Barri Ghai, director of The Ghostfinder Paranormal Society, also believed the photos were free of doctoring. He said: "I am stuck for words on this one – these images have caused quite a stir amongst my team.
"We are actually convincing ourselves that this could be genuine, a real ghost, but obviously for us to say that without a full investigation of the area is a tough one.
"At first glance I thought it could be a light anomaly, 99% of all photos have an explanation and my impression would be an anomaly caused by the light and camera.
"I am going to say it is a pretty spooky looking photo, but could not say 100% it is a ghost – it is really unusual." -
getsurrey
The Oxford Book of Victorian Ghost Stories
**********
What Happens When You Die?
Encounter With Angels
Haunted Hollywood: The 'Poltergeist' Curse
--
Poltergeist (25th Anniversary Edition)
Young mother evicted from her home after blaming all-night drunken parties on a poltergeist
Ghost Stories: Real Life Poltergeist
A Personal Experience
The Stigmata
A ghostly encounter, a slip back in time, or vision of a past murder?
Jesus Christ the Man: Does the Physical Evidence Hold Up?
Signs of a Haunted House
The Benefits of Daydreaming
POLTERGEISTS: A History of Violent Ghost Phenomena
--
Review
Mysterious Manifestations: Did Madame Candler Conjure Spirits of the Dead?
Five Spooky Titanic Stories
San Antonio Ghost Children
Most Haunted Locations: Rate Your State
A Witch's Secret Letter
Haunted Earth TV
Ghost Of Killer Nun Interupts Ouija Board Seance
An Interview with Billy the Kids Wife – Reincarnation
Everyone Around You Is An Impostor: Inside the Mind's Most Bizarre Delusions
The Haunters & The Haunted: Ghost Stories and Tales of the Supernatural
The Mammoth Book of Modern Ghost Stories
Complete Stories and Poems of Edgar Allan Poe
Spirit Rescue International™
Providing no-cost professional spiritual help, personal support and guidance
Take the first step towards genuine peace of mind
---------------
Sign up for the
Spirit Rescue International Newsletter
The Spirit Rescue International™ Haunted Help Forum
Discussion of paranormal and spiritual phenomena,
including peer support for those with questions or concerns

*Join Our Group On Facebook*
Join Eric Altman and Lon Strickler
*LIVE*
each Sunday at 8 PM ET as we go
Beyond the Edge!
--> Buy official 'Beyond the Edge Radio' gear <--
Help keep 'Phantoms and Monsters' free for all readers!
ANOMALIST BOOKS
Works on maverick science, unexplained mysteries, unorthodox theories, strange talents, and unexpected discoveries. Please check out their excellent and diverse catalog
"The latest news from beyond the mainstream"
Join Ben & Aaron for their weekly podcasts!
Check out Mysterious Universe Plus+ all access format!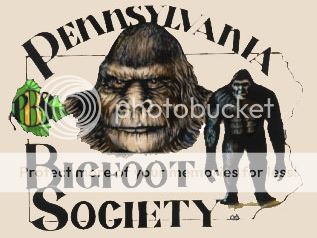 Click to submit a sighting report or encounter

Have you been looking for a great gift?
Free shipping - Bonded dealer - PCI certified
Labels: esoteric, Esoterica, exorcism, haunted locations, paranormal, paranormal investigation, poltergeist
Have you had a close encounter or witnessed something unusual?
Send us an email
Receive notice of each 'Phantoms and Monsters' post in real time!
Go to Phantoms and Monsters - NetworkBlogs and sign up
It's free!
Click here for this week's entertaining podcast
Add 'Beyond The Edge' Radio to your playlist!